Double 11 12Watt RGB dj laser show projector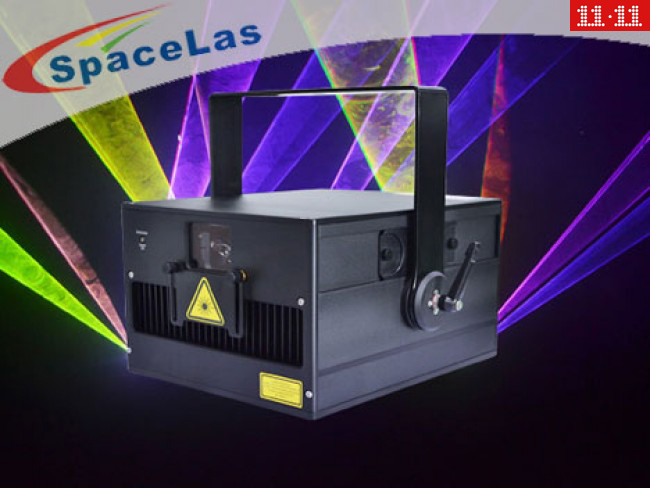 Product name : Double 11 12Watt RGB dj laser show projector
Model No. : DP12RGB
Products Category: > Special Offers

Double 11 Event - Special offer - Time: NOV-1st 00:00 to NOV-11th 24:00
Product Name:
Laser Show Projectors
Item Number:
DP12RGB
Power Input:
AC90-240V 50/60Hz
Brand Name:

SpaceLas
Laser Power:

>12Watt RGB
Modulation:

Analogue
Application:
Club, music show, Disco, laser events, etc.
12Watt RGB full color laser show projector
Medium power RGB laser show projector, display system, with dust proof design, and wide angle 30kpps galvo system. Very popular units!
Low divergence small beam RGB laser system.
Outdoor, indoor use for shows, events.

ITEM NUMBER: DP12RGB laser show projectors
Laser Power: 12000MW
637nm Red: >3000mw
520nm Green: >4000mw
447nm Blue: >4000mw
Divergence: ~1.1mrad(full angle)
Beam Diameter: ~4mm
Modulation: >50Khz Analogue
Scan Speed: 30Kpps @ +/-30 degrees
Scan Angle: Max 80 degrees optical
Control Mode: ILDA (laser show software)
IP Rate: IP 52 dustproof
Net Weight: 15.5kgs
Power Input: 100/240V 50/60Hz
Application: Disco, Night club, Event shows, laser show, concert, etc.
Package: Plastic flight case
Product Manual:

DP12RGB-2019.pdf
The most popular laser projector DP12RGB is always in stock, ready to send out within 48 hours after re-check.
Send Inquiry :