Double 11 3watt RGB dj club laser projector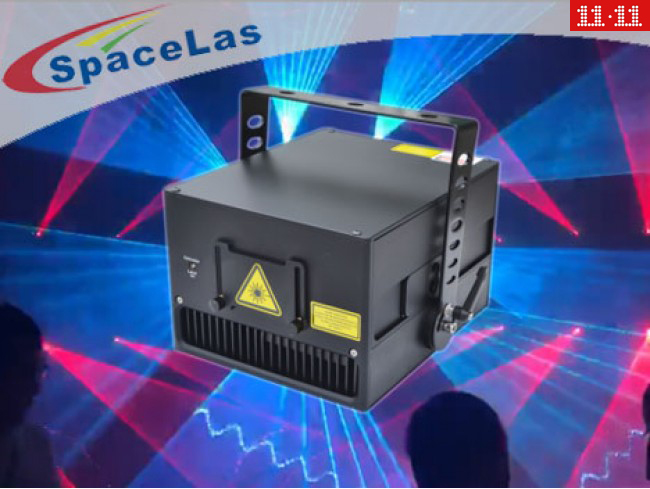 Product name : Double 11 3watt RGB dj club laser projector
Model No. : DP3RGB
Products Category: > Special Offers

Double 11 Event - Special offer - Time: NOV-1st 00:00 to NOV-11th 24:00
Product Name:
Club laser projectors
Item Number:
DP3RGB
Power Input:
AC90-240V 50/60Hz
Brand Name:

SpaceLas
Laser Power:
>3Watt RGB
Modulation:
Analogue
Application:
Club, Pub, Disco, Bar, laser event, wedding, etc.
3watt RGB full color club laser projectors, Very high competitive products.
ITEM number: DP3RGB

Laser Power: >3000mW
637nm Red: >800mW
520nm Green: >900mW
462nm Blue: >1600mW
Divergence: all <1.0mrad
Beam Diameter: appr. 3.5mm
Modulation: >50khz analogue
Scan Speed: 30Kpps @ +/- 30degrees
Scan angle: 80 degrees Optical (big angle)
Control Mode: PC(ILDA software) and DMX512
IP rate: IP 52 dust proof
Dimension: 276*260*159mm
Net Weight: 8.8kgs
Power Input: 100/240V 50/60Hz
Application: KTV, Bar, Night Club, Event Show, Disco, Laser Show, Etc.
Package: Carton Box
Product Manual:

DP3RGB-2019.pdf
Stock product, ready to send out within 48 hours after re-check.
Send Inquiry :