6Watt RGB laser projector with FB4 laser show software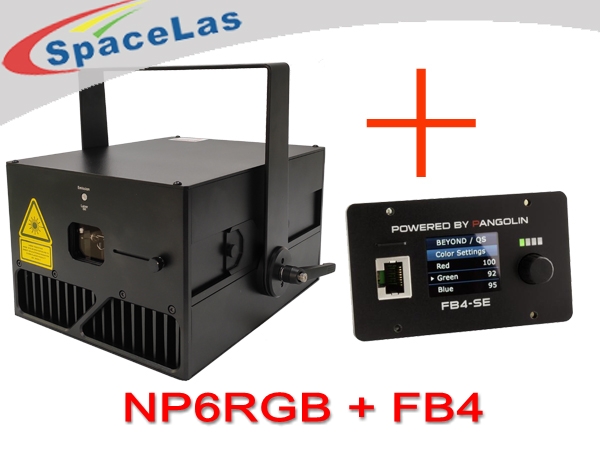 Product name : 6Watt RGB laser projector with FB4 laser show software
Model No. : NP6FB4
Products Category: > Laser Projectors FB4

This is the 6Watt RGB laser show projector [NP6RGB] with FB4 laser show software. The FB4 is set into the projector.
The unit the mainly control by RJ45 through computer. To connect the unit, only using the computer and the net cable, which is much more convinient than ILDA cable.
FB4 with Quickshow software is a very popular product now. It is very easy to edit your shows / programs.
Product Name:
Laser Show Projectors
Item Number:
NP6RGB
Power Input:
AC90-240V 50/60Hz
Brand Name:

SpaceLas
Laser Power:
>6Watt RGB
Modulation:
Analogue
Application:

Club, Disco, Ktv, bar, pub, party, events, etc.

6Watt RGB full color laser show projectors
NP6RGB, it is a new type, new design case for 6watt RGB laser show projector.


Lasers:
637nm red 1300mw Analogue
520nm green 1800mw Analogue
447nm blue 3000mw Analogue
Galvo system: ILDA 50kpps
Preset: 30kpps @ 60degrees

X / Y inverter
Beam divergence: 1.0mrad
Size: 298mm x 230mm x 169mm
Net weight: 8.5kgs
Control mode: ILDA-PC control
Dustproof IP52
Package: Plastic Flight case
Reserve the FB4-SE installated place for customer's need.
Stock product, ready to send out within 48hours after re-check.
Send Inquiry :
Related Products :